Events
Click on the links to the right to view the full calendar of campus events.  
'U R' Always Learning at The Highlands!
Spring 2018 Schedule
All lectures are located in the Hahnemann Club, 301 Stoutenburgh Lane, Pittsford, NY  14534
Four Part Lecture Series: Monday, June 18, 4:00 – 5:00 p.m.     
Art in Early America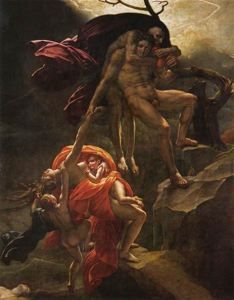 Michael Hoppin Read, Ph.D. Candidate, Department of History
In brushstrokes, patterned swatches of cloth, and chisels marks against marble, artists of the Atlantic world helped to shape our understanding of our nation's past. Over the course of four weeks we will dip into art high and low, from grand tableaux of the American Revolution to quilts and samplers whose creators are now all but forgotten. We begin with the story of the American Revolution in art. Next, we survey the importation of European Romanticism and sentimentality to America's shores. We then depart from elites and turn our attention toward vernacular art of the Jacksonian and antebellum eras. Finally, we weave the story together as we trace the origins, reception, and afterlives of a few key pieces of sculpture, commissioned for the nation's Capitol grounds, which offered complex treatments of our nation's past, its westward expansion, and the relationship between slavery and freedom.
Wednesday, June 20th, 2018, 4:00 pm-5:00 pm
 Violence By Another Name: Female Competition and Achievement in Black and White at Underground Railroad High School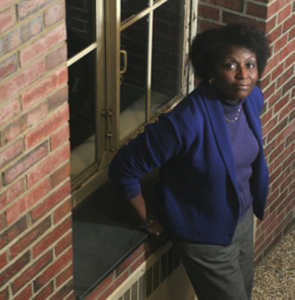 Signithia Fordham, Ph.D., Associate Professor, Department of Anthropology
Violence inevitably harms. However, harm is not limited to physical damage or injury. Structural or symbolic violence is softer and more nuanced in its manifestation and impact, e.g. poverty, starvation, sexual and other workplace harassment, etc. Yet, despite its softer impact, this form of violence also wounds, often permanently. Anthropologists and other researchers argue that symbolic violence is the embodiment of this softer violence. Albeit nonphysical, it is particularly injurious in the case of bodies gendered female. In the book Downed by Friendly Fire, Fordham revisits and reframes John Ogbu's cultural ecological model in order to document how symbolic violence is widely embraced and practiced at Underground Railroad High (UGRH), a predominately White, suburban high school in Upstate New York. Deploying multi-layered ethnographic data collected over 2 ½ years, the book documents why and how the ubiquity of structural or symbolic conflict  propels the need  to "rehabilitate"  the meaning of violence to include nonphysical forms of aggression (privilege and stigma), bullying, female competition and the achievement-gap between (and among) the Black and White female students at UGRH.
Please join The Highlands for a Quilt Show!